Rev. J Douglas Bottorff
I think it's safe to say that by the time most people have discovered Unity, they have had a fair amount of experience looking for the right church to satisfy their spiritual questions and needs. It is often in times of crisis when our search for meaning deepens for it is at such times that we are forced to reexamine much of what we have believed about God, about ourselves, and about our relationship with God.
For many, Unity provides practical answers that some find lacking in the more traditional approaches to the Christian message. Like Jesus, we find that God communicates the answers we seek from within our own being:
"The kingdom of God is not coming with signs to be observed; nor will they say, 'Lo, here it is!' or 'There!' for behold, the kingdom of God is in the midst of (within) you" (Luke 17:20-21).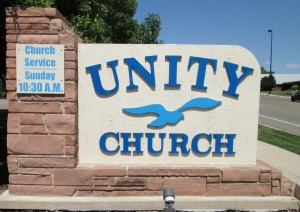 This viewpoint in no way conflicts with the principles put forward in Practical Christianity. God within each individual is the source of the kind of guidance, healing, and prospering inspiration that fulfills our quest for answers.
To "be still and know", as the Psalmist suggested, is to open our minds and hearts to the highest form of guidance we can ever hope to discover. Jesus said, "Ask, and it will be given you; seek, and you will find; knock, and it will be opened to you. For every one who asks receives, and he who seeks finds, and to him who knocks it will be opened" (Matthew 7:7-8).
It is my prayer that you find in Unity Church the door that opens to the answers you seek in life.